Tours
Spain 2018
The Glee Club's most recent tour was to northern Spain- Castile and León, the Basque Country, and Galicia. We sang a rich variety of repertoire in spectacular venues, including Santiago from Talbot's 'Path of Miracles'… in Santiago! Please visit our tour blog for photos, videos, and details about our adventures.
In January 2016, we were fortunate enough to be venturing nearly 8,000 miles across the globe to South Africa, where we performed in Johannesburg, Soweto, and Cape Town. For many of the Glee Club members, this was their first time in the southern hemisphere.
Some of the highlights were our open-vehicle game drive in Pilanesberg, and our visits to the famous Robben Island, Table Mountain, and Cape Point! Of course, we can't forget about our performances, and we are grateful having been able to perform with the Cape Town Youth Choir and Igugu Lekapa. More details can be found on the website tour blog!
Rosstal, Prague and Leipzig 2013 - 14
Our winter concert tour of 2014 took us to Rosstal, Prague, and Leipzig! Highlights included two performances of Bach Cantatas in the Thomaskirche in Leipzig.
Relive the tour via the blog we kept and read reflections from our members about what Glee Club tours mean to them!
Paris 2012
In January 2012 the Glee Club traveled to Paris for performances at L'Eglise de la Madeleine, Basilique Ste-Clotilde, Chartres Cathedral, the American Cathedral, and a special concert at UNESCO Headquarters. The Glee Club is very grateful for the generous support of our alumni who helped make this trip possible. Visit the blog we kept during the trip for more pictures and stories!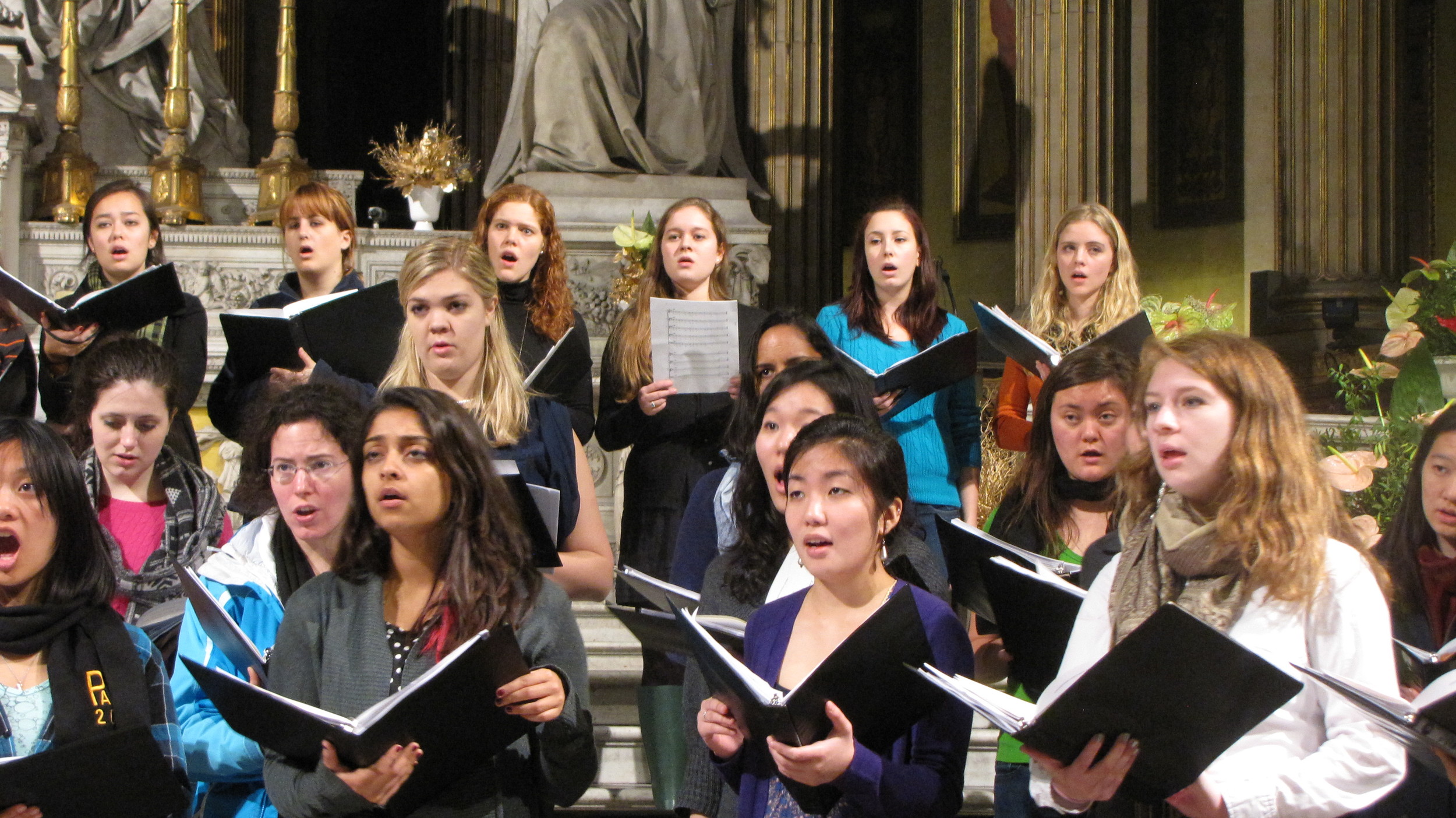 Buenos Aires 2009
The Glee Club performed in the huge Metropolitan Cathedral on the Plaza de Mayo and enjoyed the city sights.