Glee Club Presents: Out of the Deep
Glee Club Presents: OUt of the Deep
December 9, 2018
3:00pm | Richardson Auditorium
For the first 'Glee Club Presents' concert of the year, the Glee Club welcomes three of the world's greatest bassi profundi (the ultra-low basses known in Russia as 'Oktavists') to perform with us. The program features treasures of Russian choral repertoire by Rachmaninoff, Chesnokov, Gretchaninoff and others, and promises a rare chance to hear this glorious music with the magical addition of real oktavist basses.
The Princeton University Glee Club with
Vladimir Miller, oktavist
Adrian Peacock, oktavist
Glenn Miller, oktavist
Livestream
If you can't make it to the concert in person, check out the livestream beginning at 3pm on Sunday December 9th, 2018 to hear us live!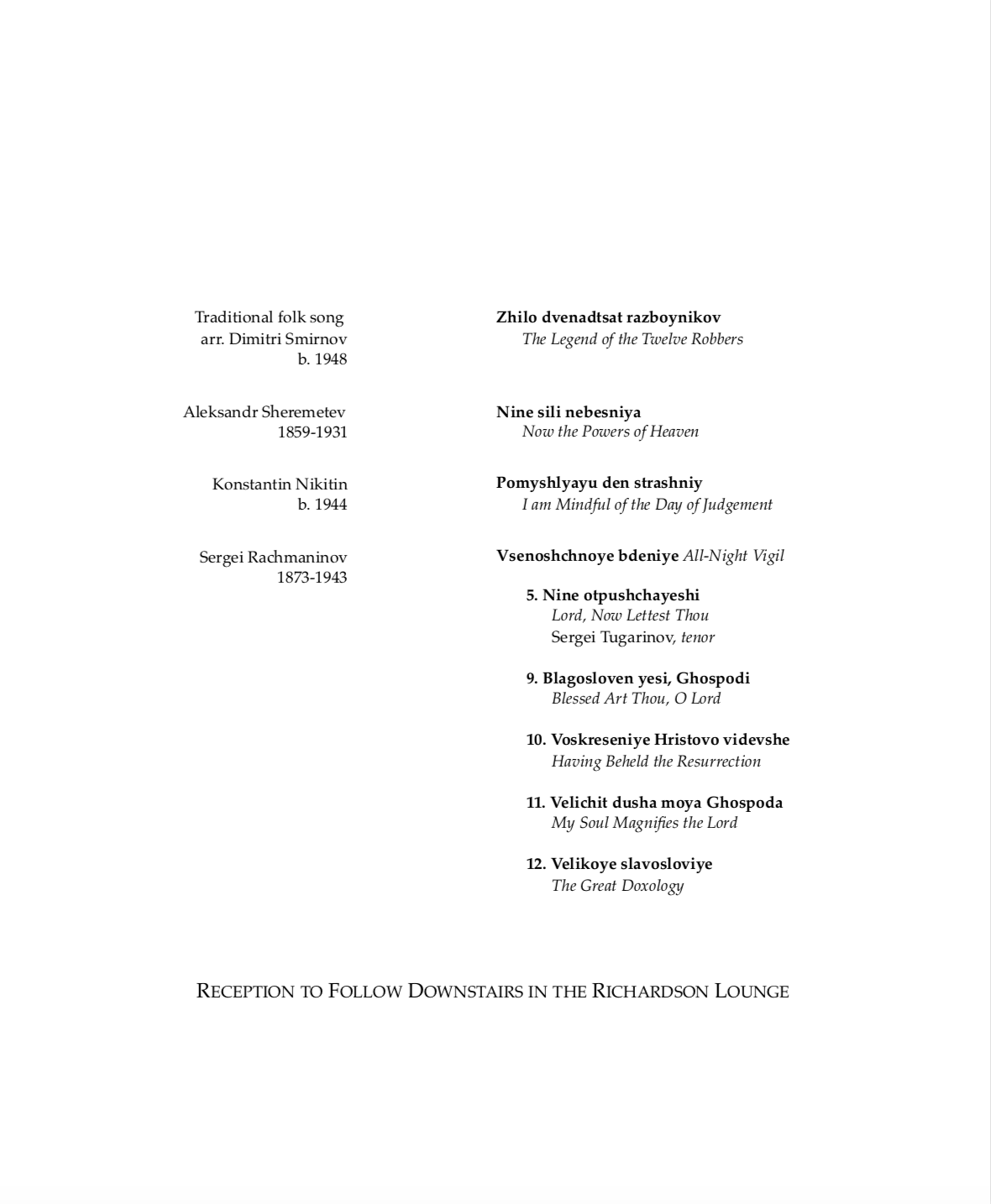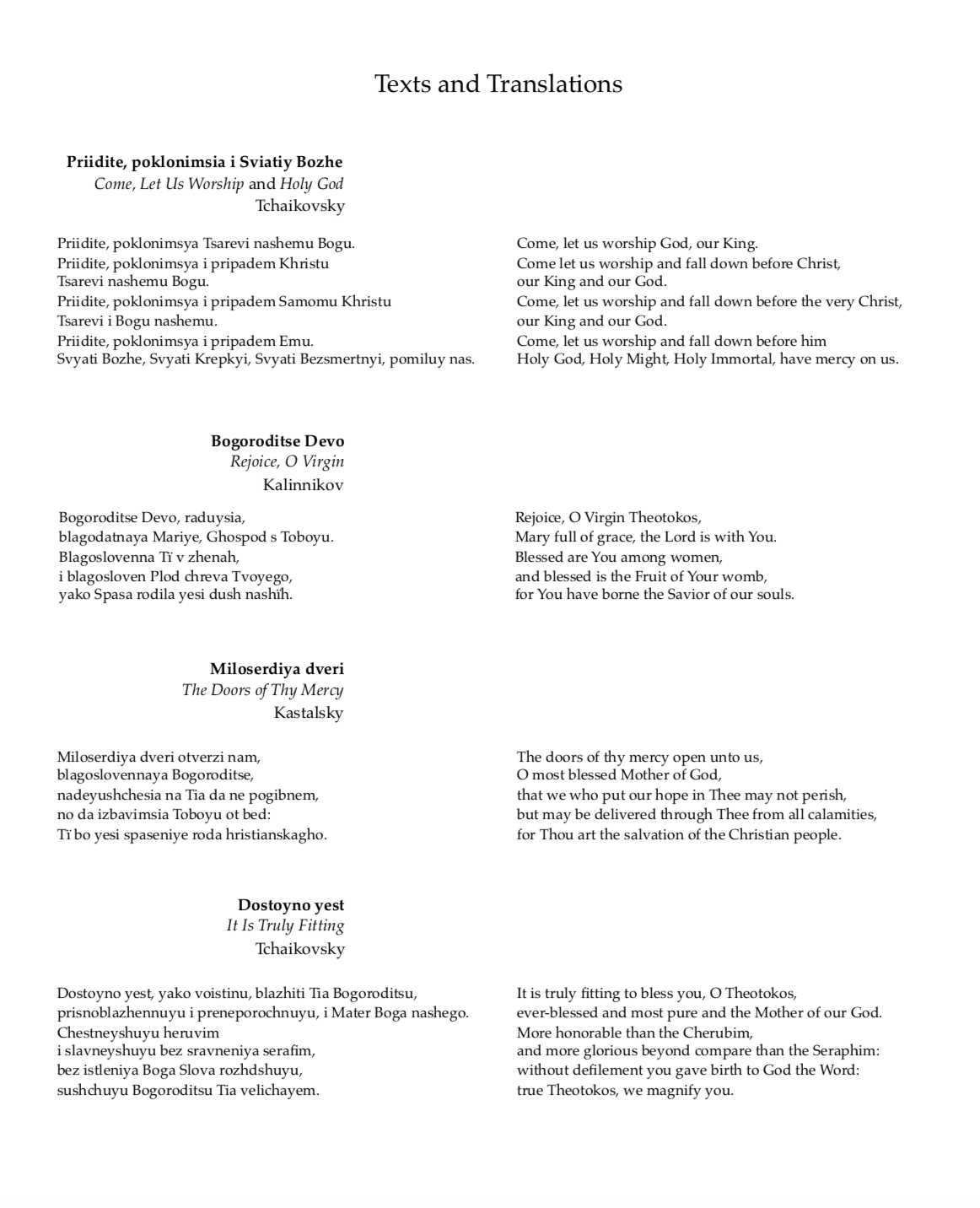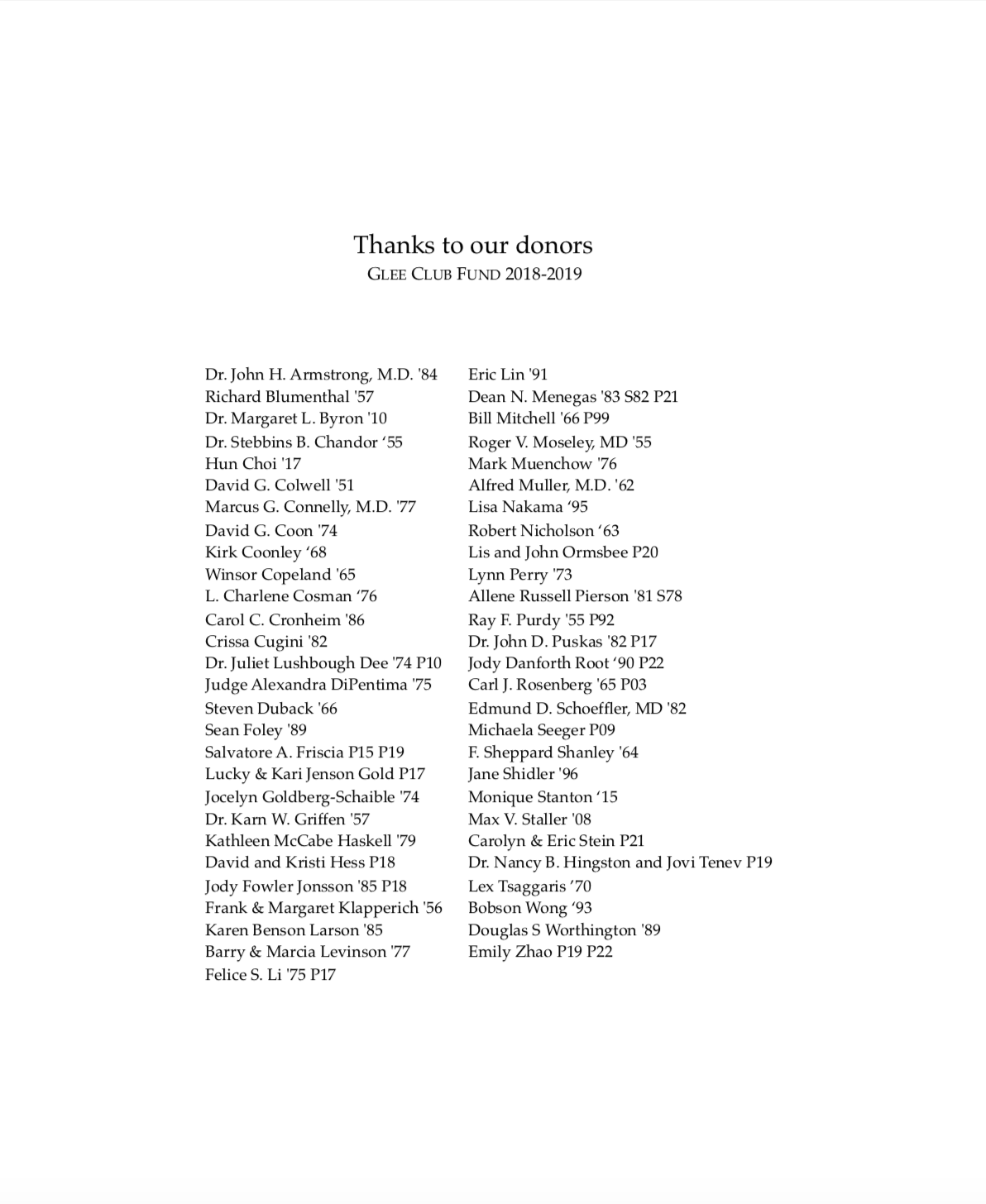 Enjoy this preview of some of the oktavist singing you will experience at the concert by Vladmir Miller!