New Years Eve: Nuremberg Edition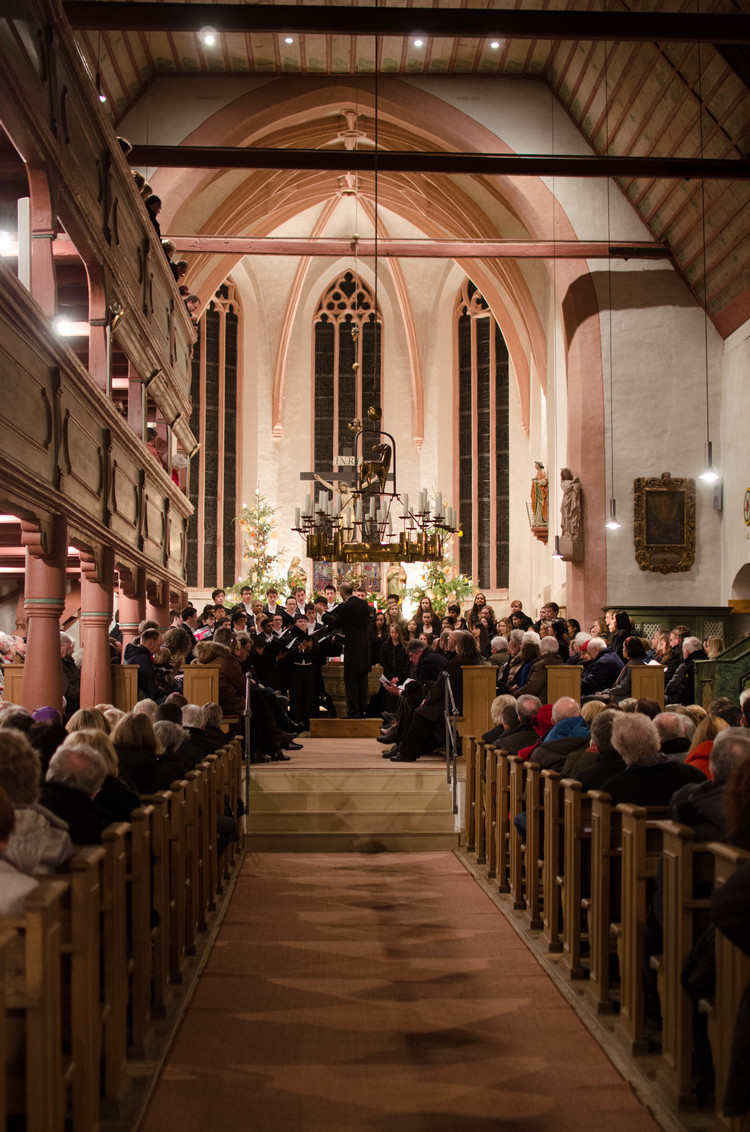 We opened our Europe tour with a fantastic New Years Eve concert in Roßtal, a small town just outside of Nuremberg. The church was filled to the rafters with enthusiastic townspeople of all ages – there were over 550 people there! The audience reaction was wonderful – we were honored to get two standing ovations!
After the concert, we all rung in the new year together in a wonderful little Italian restaurant in Nuremberg. Counting down just outside the restaurant – it was fantastic! And to thank the restaurant staff, we sang for them, and they loved it so much that they chanted for an encore!
Later, we enjoyed a wonderful night out and about in Nuremberg to celebrate the New Year – wishing a happy new year to all of our friends and family back in the US!