Hello! We are Aparna and Shruthi, seniors in the Glee Club and tour roommates. Today morning, we had to say goodbye to Bilbao and set off for our next destination, Burgos. Before we left, a couple of us went to Aldi - our new favorite supermarket - to pick up groceries for a vegetarian, affordable picnic lunch. At 11, we boarded the bus for Burgos. The scenery throughout the ride was idyllic, though many of us chose to read or nap or do our favorite thing-- discuss music!
Once we reached Burgos, we enjoyed a lunch of hummus, bread, cheese, and carrots with our friend Eli in the sunny Paseo del Espolon, a promenade next to the Arlanzon River. Shruthi had an awesome time teaching Aparna and Eli about kalpana swarams, a type of improvised rhythm-- we probably amused the locals with our *cute* attempts. As were were chatting, a man named Santiago(!) Arroyo came up to us and asked if we were part of the American singing group that was visiting (we weren't sure how he guessed, but it may have had to do with our loud English conversation and Eli's Princeton hat). Turns out, he had helped other Glee people find eating options, but he had not been able to chat with them as much as he hoped. He explained that his daughter was actually a graduate student at Columbia (small world!) and that he would love to connect her with us if possible. In addition, he gave us some fascinating information about the role of Burgos in the American Revolution. Turns out, Ben Franklin negotiated with the Spanish monarchy in Burgos. Spanish support allowed American insurgents to participate in Mississippi river transport - which was necessary to send gunpowder to settlers, for example. Had the negotiations taken place in Madrid, British spies would have likely found out about this deal and stopped it.
After chatting with Santiago, we headed to Catedral de Burgos for a guided tour. Our tour guide was phenomenal; we particularly enjoyed the explanations behind the various private chapels inside the cathedral. Afterwards, our guide took us around the city and introduced us to a very important person - the statue of the local hero El Cid, who was a Castilian soldier in the eleventh century.
Following the tour, we checked into our lovely hotel. Aparna found a local grocery store and stocked up on some delicious essentials; meanwhile, Shruthi went out to dinner with some other Glee members. Tomorrow, we plan to explore the city, and maybe visit the Museo de la Evolución Humana and Castle of Burgos.
- Aparna Raghu '18 and Shruthi Rajasekar '18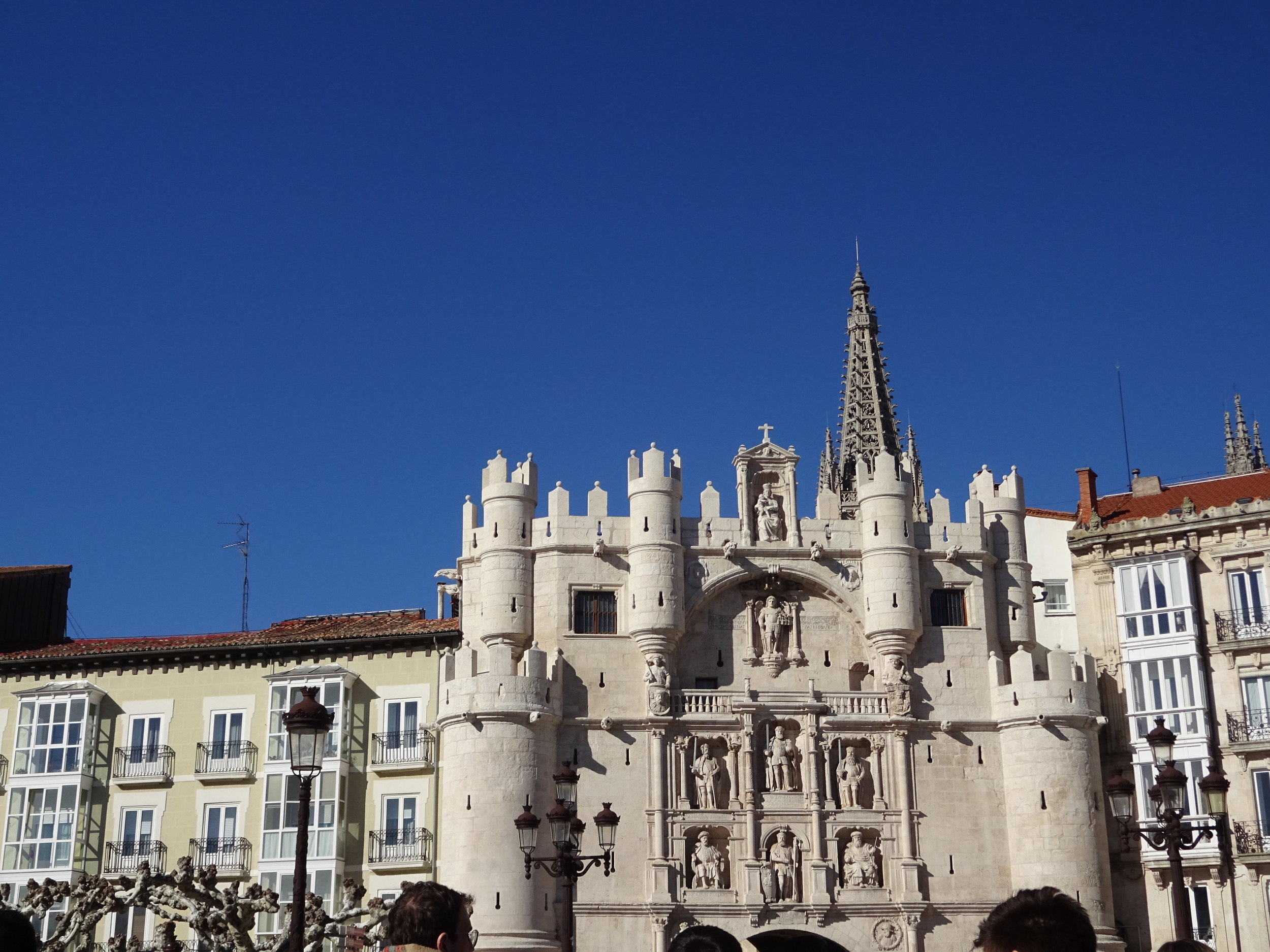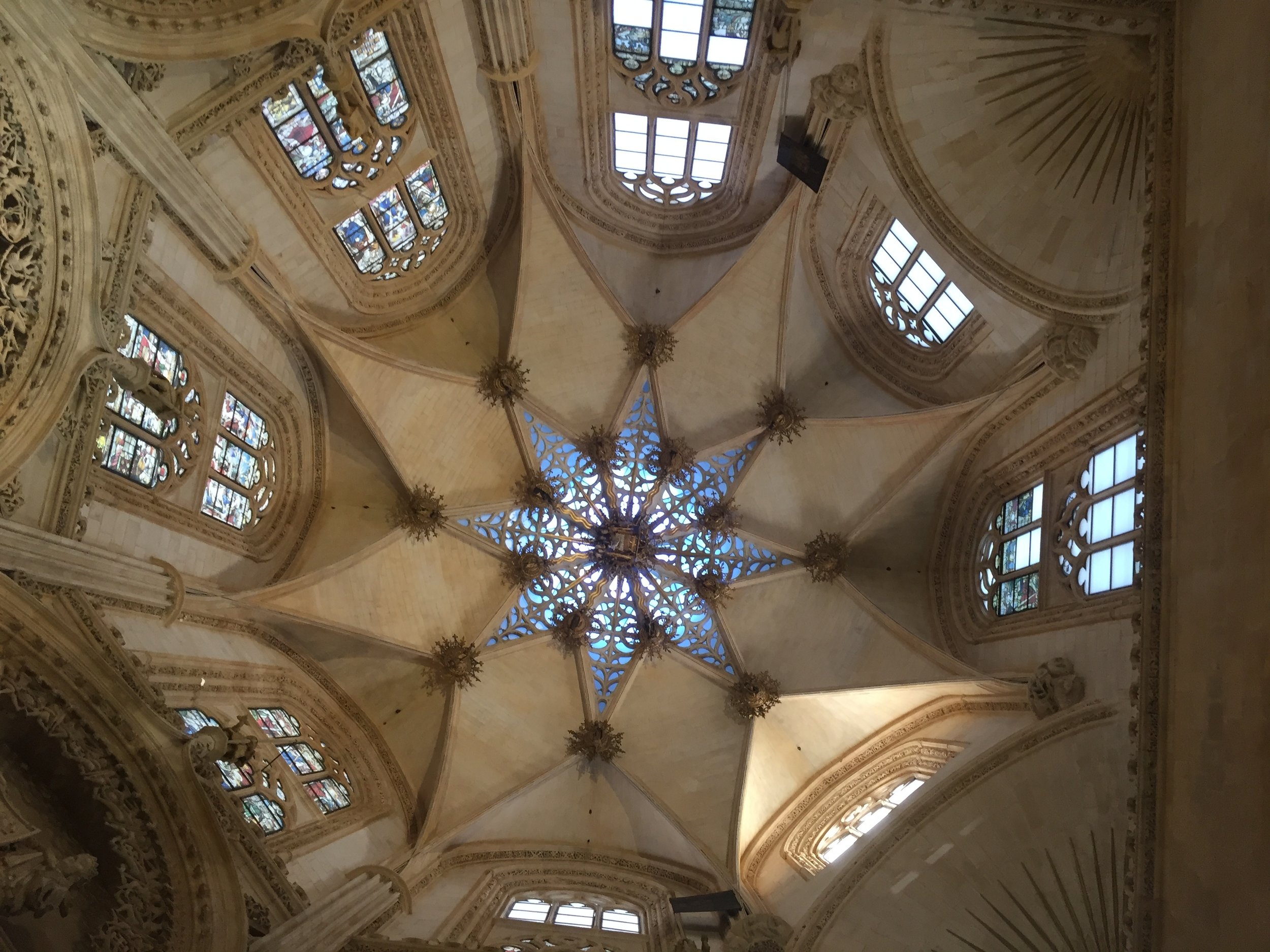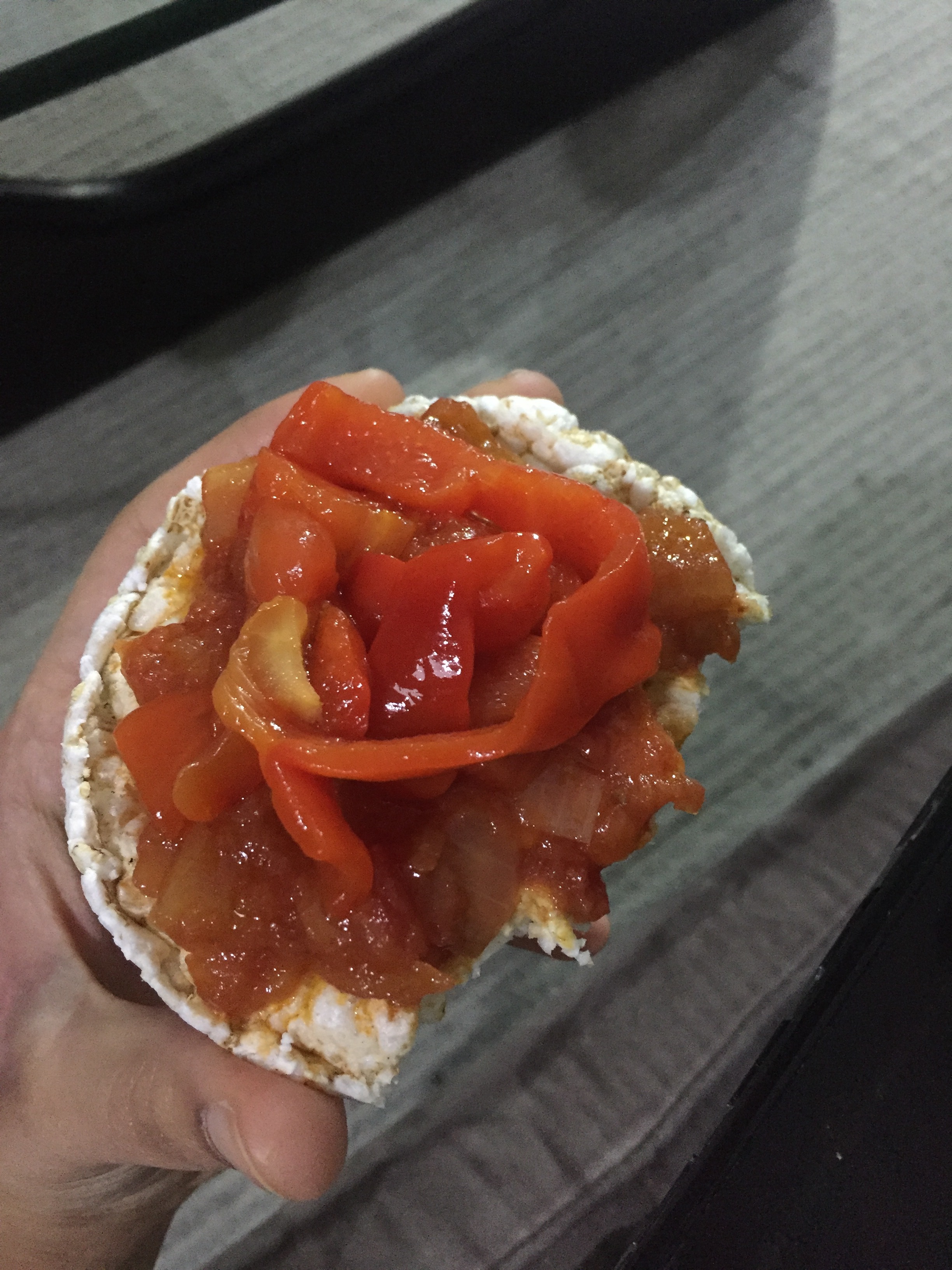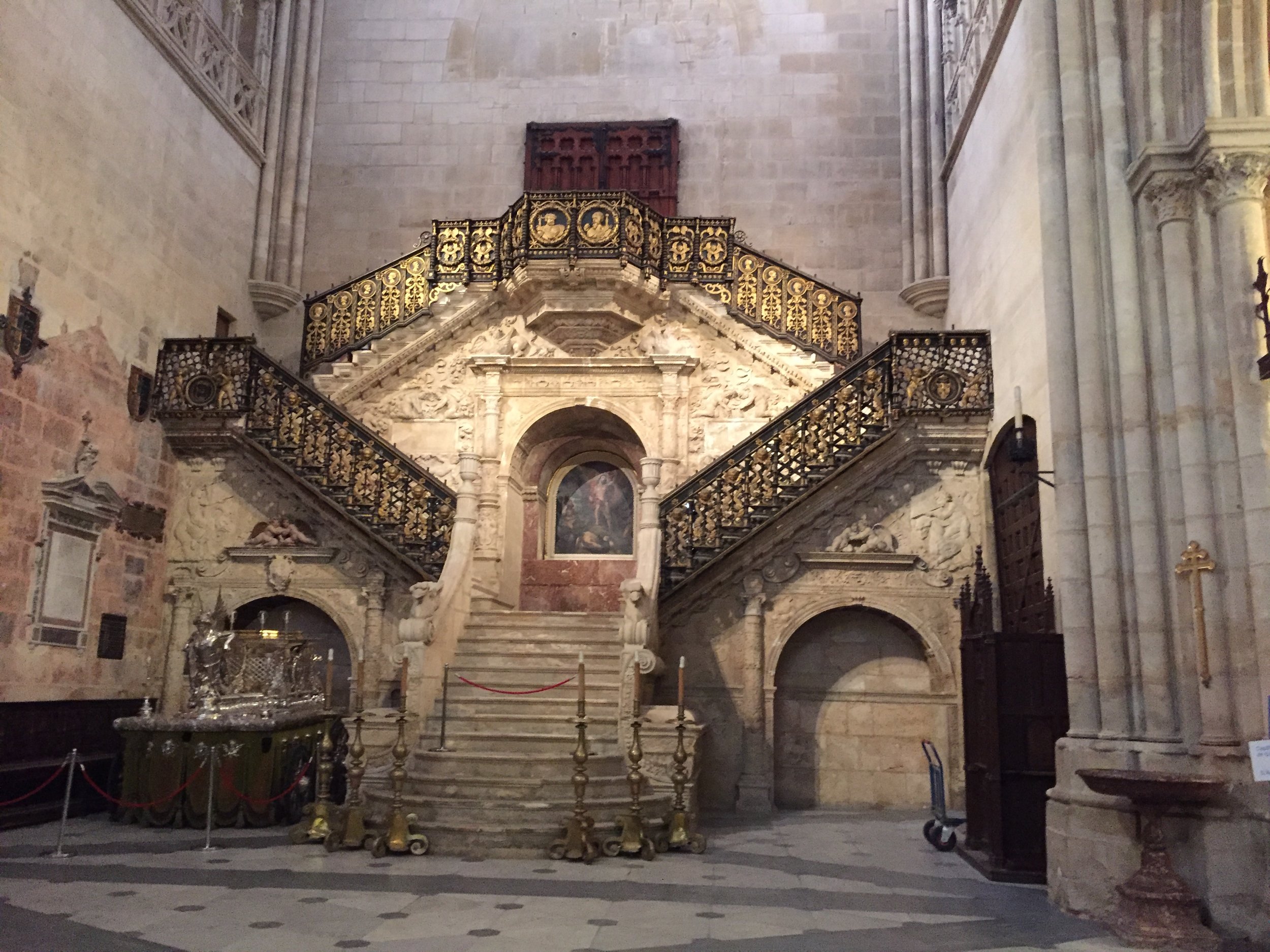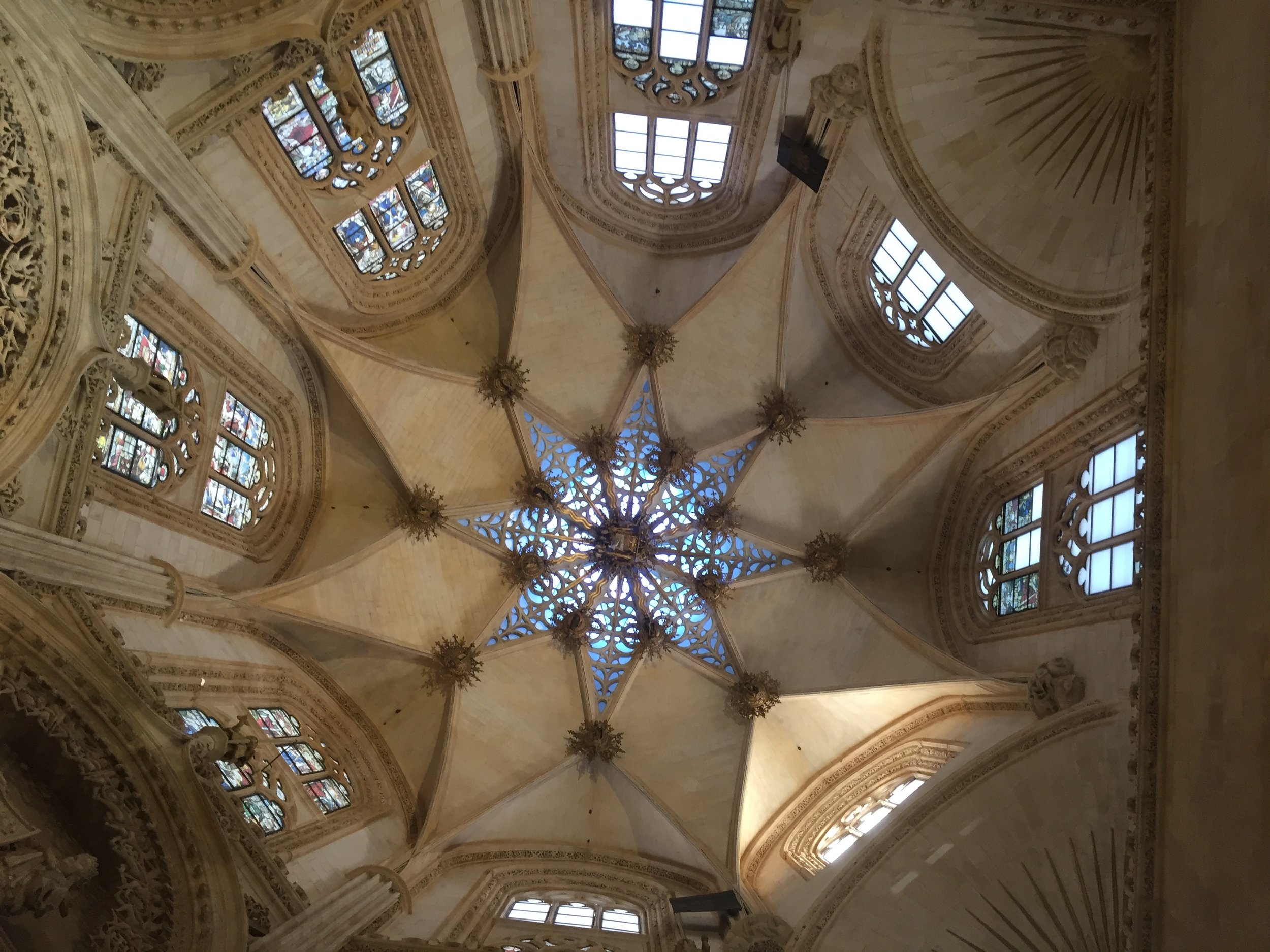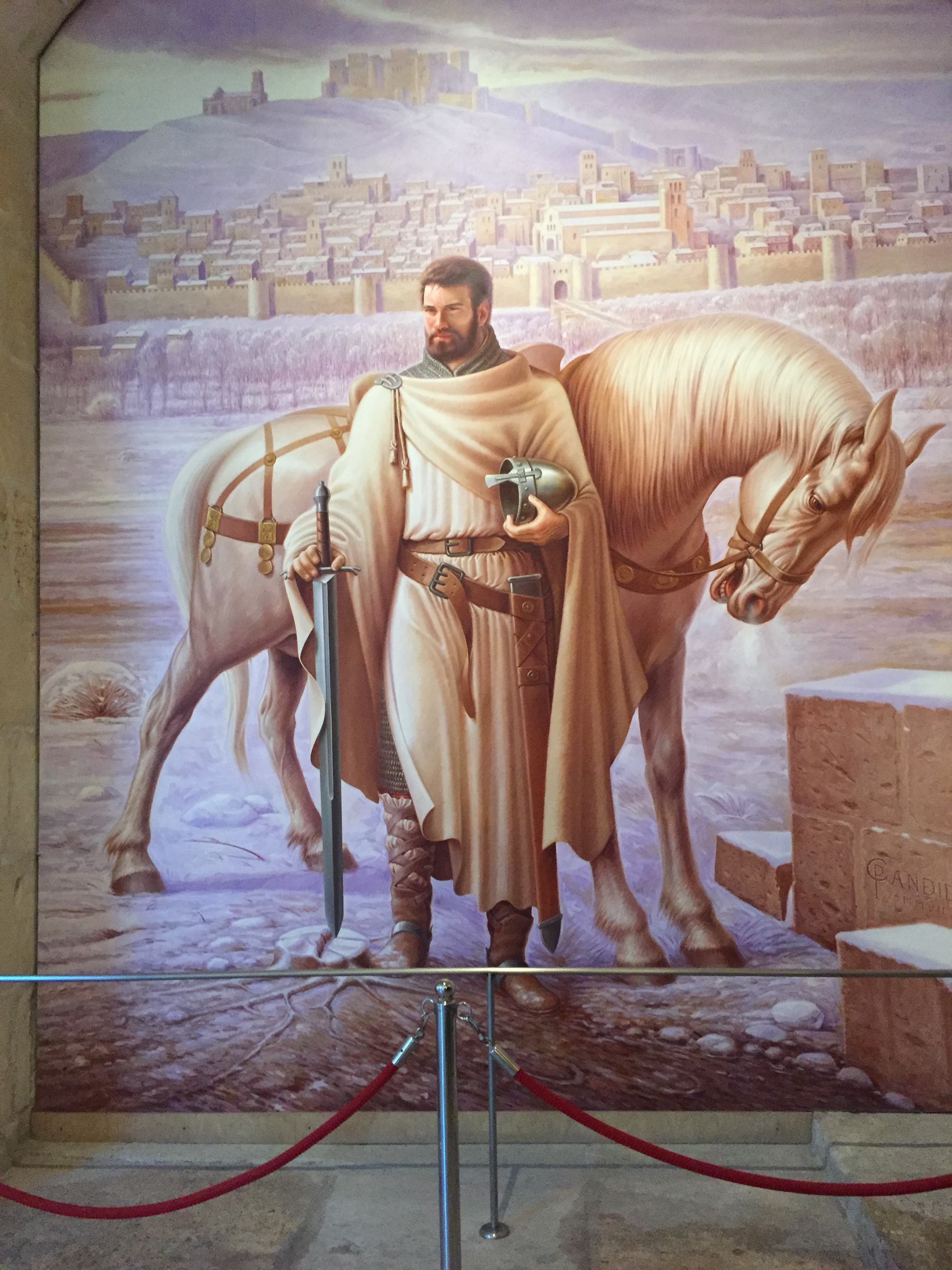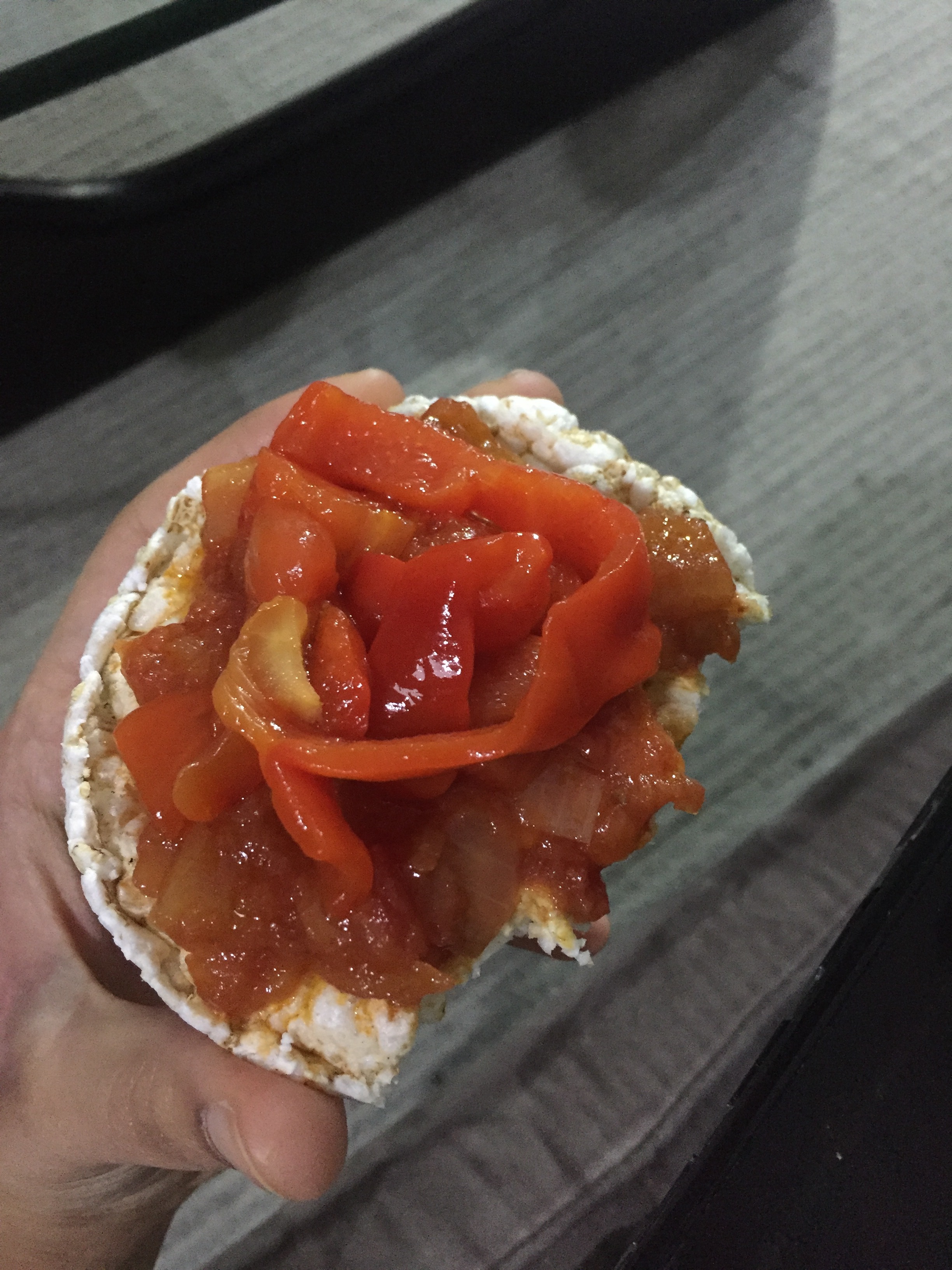 Images courtesy of Aparna Raghu '18 and Shruthi Rajasekar '18